You Are Ariel!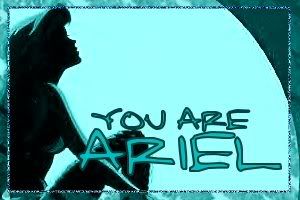 Headstrong and fiesty. You have a mind of your own that's full of romantic dreams about the world around you. Exploring exotic places is your ultimate dream, and although you can be a little naive you'll realize that there is something to be gained from your family's wisdom.
Which Disney Princess Are You?
sangat kann? very the head strong and the kpale batu and feisty.. mohd shafeirul zaman.. btol tak tunang awak nih kpale batu and feisty? jawab2.. kalau xjwb tido luar malam ni.. *
motif?
*